PVC & Composites Trim
Trimboards, Cornerboards, and Fascia/Rim Joist Covers are perfect for exterior applications since they will never rot, cup, split, twist, or warp and are resistant to moisture, salt, and insects. Trim your exterior projects with one of our PVC or composite brands and never replace your trim boards again!
Deck Boards
With stain and scratch resistant properties PVC Deck Boards are the smart, beautiful, and ultra-low maintenance decking material. Spend less time on upkeep and more time enjoying your Deck.
Moulding
Manley DeBoer offers the most beautiful high-performance wood replacement line of mouldings available. With crisp, architectural details reminiscent of premium wood mouldings, high performance PVC Moulding from our trusted suppliers will last beautifully without the maintenance hassles associated with wood in Key West and The Florida Keys.
Trimboard
A complete line of free foam PVC exterior and interior trim products, including standard trim profiles, column wraps, bead boards, corner boards, decorative mouldings and milled trim for siding and window surrounds.
With our PVC trim products, you'll appreciate the familiarity and workability of wood without any of wood's drawbacks. PVC trimboard won't rot, split, or get damaged by insects because it's made from long-lasting, low maintenance, free foam PVC.
PVC trimboard holds a beautiful appearance for decades even in the tough climate of Key West and The Florida Keys, so contractors, architects, builders, fabricators, homeowners and DIYers can incorporate it into any trim project for a sophisticated, worry-free finish.
Hardie Board
Hardie products are specifically engineered to withstand damage from moisture and rot, and will hold their own, come rain, sleet, or snow.
MOISTURE & ROT RESISTANCE
Wood-based siding has a tendency to expand, buckle or crack when repeatedly exposed to cycles of precipitation and drying.
Hardie products are specifically engineered to withstand damage from The Florida Keys moisture and rot, and will hold their own, come rain, sleet, or snow.
FIRE PROTECTION
In case of a fire, you want to know that walls of your house will protect you while your family seeks safety. Fire feasts on wood, and it melts vinyl almost instantly. But Hardie siding will not ignite when exposed to a direct flame, nor will it contribute fuel to a fire. Because Hardie products are non-combustible, many insurance companies offer a discount. We recommend sharing fiber-cement siding's fire-resistance qualities with your insurance carrier.
INSUSCEPTIBLE TO PESTS
Mother Nature's creatures can wreak havoc on some types of siding. Because it's wood, OSB or wood-composite siding can be pecked by birds and damaged by insects especially termites in The Florida Keys. Hardie fiber cement siding offers little appeal to critters and won't be eaten by termites.
PVC & Composites Manufacturers

AZEK Exteriors manufactures distinctly unique trim and moulding. Together the brands present homeowners, builders, architects, dealers and contractors with a comprehensive suite of first-rate products that are long lasting, sustainable alternatives to wood.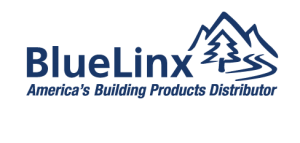 BlueLinx (NYSE: BXC) is a leading wholesale distributor of building and industrial products in the United States with over 50,000 branded and private-label SKUs, and a broad distribution footprint servicing 40 states.

James Hardie fiber cement siding is engineered to stand up to the elements, and stand out in your neighborhood.

Made from the patented TEC™ process, MiraTEC Treated Exterior Composite trim combines the eye-catching beauty of authentic woodgrain with the long-lasting performance of an engineered product. Because it is not hardboard, MiraTEC trim will not delaminate, is moisture, rot and termite resistant, and is backed by a 50-year limited warranty.